MAPS
Day of Defeat: Source can be played on six official maps as well as a host of user-created custom maps. Below is a quick overview of each of the official maps: Anzio, Argentan, Avalanche, Donner, Flash, and Kalt.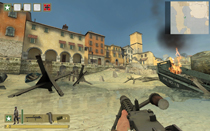 Anzio is a small, fast-paced map in which the Allies launch their attack from the beach. The main square and bridge are critical points for ensuring conquest of the town.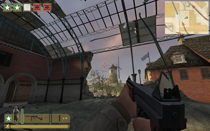 Fighting for a destroyed hilltop train station, Argentan is an uphill battle for both teams. With large open areas and long sightlines, this map is a paradise for snipers and machine gunners.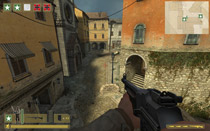 The centerpiece of Avalanche is a large, open plaza Ė difficult to defend, but critical for winning the map. Multi-storied buildings provide great hiding places for snipers.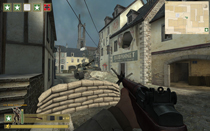 Use Donnerís buildings and side streets to flank your enemies. The tank at the center of town is a critical choke point. Make sure to bring a teammate when capturing it!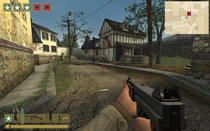 The main road through Flash leaves little opportunity for flanking the enemy. Casualties will be high in this head-on meat grinder, but the push must continue. Donít forget the flag just outside of town.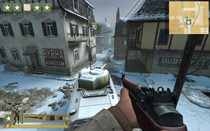 Fight for the snowy bridge at the center of Kalt, but keep an eye out for fire from the mill. As a last resort, the fortified positions near your spawn point are easily defensible.